Apartment Pressure Washing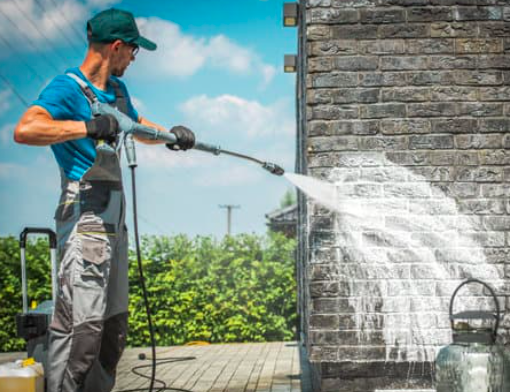 Apartment pressure washing services are essential for apartment property owners. It helps keep the exterior of your building looking clean and appealing to tenants. But these services can also help you avoid costly repairs, such as a leaking roof or clogged gutters.
If you're considering apartment pressure washing, make sure to hire a professional company. You need experience and knowledge of apartment buildings in order to get the most value from these services since they can also be quite costly if done incorrectly. Professional apartment cleaning companies like Pressure Wash Bros have plenty of experience dealing with apartment properties and know what needs to be cleaned on an annual basis as well as how often it should be performed for optimal health benefits that last throughout the year.
This is why we recommend at least two scheduled cleanings per year – one before summer begins and another just before winter sets in so your building stays looking great all year long without needing any major repairs due to weather damage or mold growth caused by buildup over time which can cause serious health problems for your tenants as well as lost revenue due to apartment vacancies.
Give us a call at (916) 619-3371 to get free estimates.
About Pressure Wash Bros
Pressure Wash Bros. has been providing superior apartment pressure washing services for many years. We are the only apartment pressure washing company in Folsom, CA to own our vehicle fleet and equipment. This makes us extremely efficient, which is great for apartment managers who need their buildings cleaned fast without paying too much money. Our team experts are very knowledgeable about apartment pressure washing and can help you develop a cleaning schedule for your complex that takes congestion in mind.
We also provide apartment gutter cleaning services, apartment window cleaning services, and apartment power washing services in Folsom, CA at affordable rates. We strive to make our prices transparent so there are never any hidden fees or charges when we arrive on-site for your scheduled apartment building cleanings! That's why many local property managers rely on us year after year because they know what to expect from our team members who do excellent work every time with an efficiency that is unmatched by other professional apartment cleaners in the area.
Call Pressure Wash Bros today at (916) 619-3371 or message us through the contact form on this page for a free estimate on apartment pressure washing services you can trust!
Benefits of Apartment Pressure Washing
There are several benefits to apartment pressure washing. Some of the most notable benefits include:
Preventing costly repairs.

Pressure washing can help you avoid expensive roof and gutter damage by removing any mold, mildew, or algae from your building's exterior.

It also helps prevent clogged gutters that could lead to a leaky roof which is even more expensive to repair than it would be if the apartment cleaning was done in a timely manner before these problems started occurring all on their own over time because of neglectful property management practices!
The best way to keep up with apartment pressure washing services for your community is to have an apartment maintenance schedule.
Choose Pressure Wash Bros
If apartment pressure washing is a service you're interested in for your apartment community, choose Pressure Wash Bros. We are the best apartment pressure washing company in Folsom, CA because of our experience with apartment complexes and cleaning schedules that help keep our clients saving money year after year without any major repairs required to their properties due to neglectful or irresponsible property management practices!
Call us today at (916) 619-3371 or contact us through this page if you have questions about apartment pressure washing services.