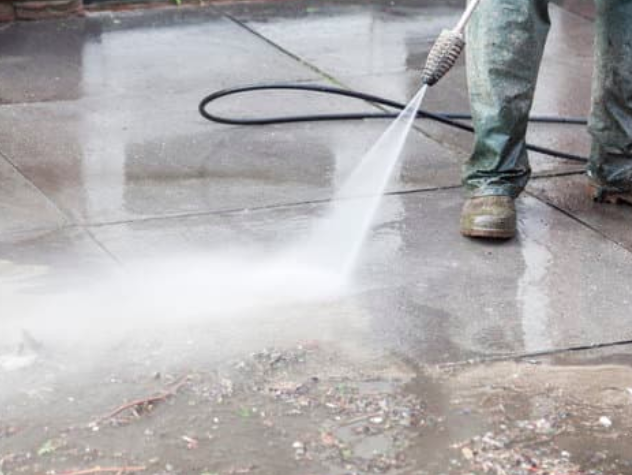 Business owners and homeowners are always looking for ways to increase the value of their properties. One way that can be done is by investing in pressure washing services. Pressure Wash Bros offers a wide range of services, including exterior power washing, deck cleaning, concrete sealing, and many more. With these types of services, homes and businesses will be cleaner and more presentable which will help them stand out from the competition.
The professionals at Pressure Wash Bros are knowledgeable about all aspects of pressure washing such as safety practices during this process, how to use the right equipment for each project type, how to properly clean various surfaces around your home or business property with different products etc. We have helped thousands of people just like you meet their needs while getting an exceptional customer experience.
Contact us now by dialing  (916) 619-3371 to get free estimates.
Pressure Wash Bros Services Offered
We offer a variety of pressure washing services including:
Homeowners and business owners alike have been trusting Pressure Wash Bros to provide them with high-quality pressure washing services for years. Whether it's removing dirt from the brick exterior of a home or cleaning soot from a storefront, our team is always up for the task. We're proud to be an established name in the community, having built relationships with all kinds of people over the years. One thing that sets us apart is our dedication to customer satisfaction – no job gets done until you are happy. If you think we can help your property get back on its feet, stop by today for a free estimate.
Areas We Cover for Pressure Washing Services
We provide the best quality of pressure washing services in the following areas:
There are many benefits to hiring a professional pressure washing company, and Pressure Wash Bros is the best in Folsom, California. Our trained experts can clean your home or business quickly and efficiently without damaging any of your property with their high-pressure water hoses. When you work with us for pressure washing services, we will give you an upfront estimate so there are no surprises when it comes time to pay. We are also fully insured so if something does happen on our watch, we will cover it!
Contact us today at (916) 619-3371 for all of your pressure washing needs.