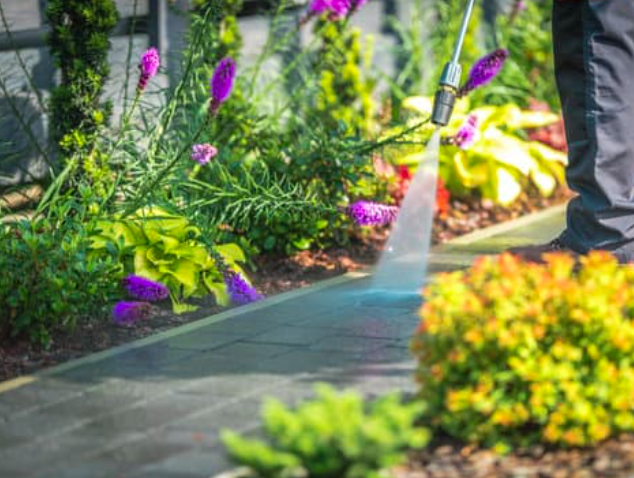 One of the most important aspects of a home or business is appearance. How does this affect your property value? It's simple, if you have an ugly-looking building that doesn't look maintained, it could lower the overall worth. You can end up with a decrease in customers and even worse- foreclosures! Trusting your pressure washing needs to Pressure Wash Bros will not only save you money but also time and effort as well.
With their years of experience, they know how to clean every surface thoroughly without damaging any surfaces. Their customer service guarantee is second to none and has been proven time over again by customers who are repeat offenders for hiring them for all their pressure washing needs.
Contact us at (916) 619-3371 to know more about pressure washing services in Folsom, CA. Dial now to get free estimates and quotes.
Most Trusted Pressure Washing Company in Folsom, California
It is important to hire the right company for pressure washing needs. Pressure Wash Bros is a reputable and reliable company with the experience and expertise to make your property look its best. We offer various services including residential power washing for homeowners, commercial power washing for businesses, as well as deck restoration and maintenance. Our employees are highly trained professionals who will work quickly yet carefully on your property. With our affordable prices and friendly team of experts, we're confident that you will be pleased with our results.
Contact Pressure Wash Bros Today
We at Pressure Wash Bros are dedicated to providing the best pressure washing services in town. With the experience, expertise, and passion for excellence that our team has to offer, you know your property will be in good hands. With the best service from start to finish, there's no reason not to contact us today! We guarantee 100 percent satisfaction with every job we do because it is up to a high standard of quality.
Give us a call at (916) 619-3371 today and we'll be happy to answer any questions you may have about our services or provide an estimate for your property.