Folsom Soft Pressure Washing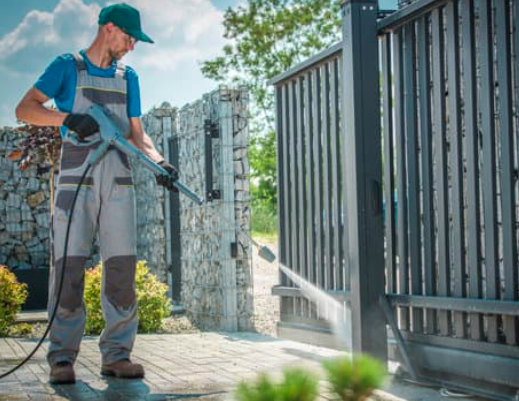 Soft Pressure Washing: A Gentle Approach to Cleaning
Pressure Wash Bros offers a gentle approach to cleaning your home or business and that is called soft pressure washing. The technique uses less water and produces fewer emissions than traditional pressure washing methods. It also doesn't use harsh chemicals or abrasives that can strip away the protective coating on surfaces like paint, brick, wood, concrete, and siding so you don't have to worry about damage from the high-pressure spray.
To know more about soft pressure washing in Folsom, all us at (916) 619-3371.
Soft Pressure Washing is great for areas or items that are more sensitive like:
making sure tile and grout are safe
effective for protecting paint
safely removing mildew and algae
protecting landscaping
It is also great on brick, siding, stone, or any other hard surface that may be sensitive to a high-pressure wash!
How does soft pressure wash work?
Soft pressure washing will gently break away at mold, mildew, algae and will also sanitize the surface with safe products. Soft pressure washing uses less than 500 psi and the tip is changed with a wider one, which lessens the pressure.
It is a very gentle cleaning method and perfect for delicate surfaces. For those with delicate materials like aluminum siding and vinyl windows that may be scratched by harsh chemicals or brushes during traditional power washing, soft pressure washing is perfect!
Soft Wash Roof Cleaning
Pressure Wash Bros also offers soft pressure washing for roof cleaning. This safely breaks down the dirt, grime, and algae off of the roof. We will ensure your home or business is safe because we have a soft pressure wash system that also protects the paint. All roofs can be cleaned with this low-pressure washing method! A lot of homeowners don't realize that taking care of your roof with a soft pressure wash can prevent long-term damage and unnecessary roof replacements.
Give Pressure Wash Bros a call at (916) 619-3371 for a free quote and we will get your roof looking great in no time!