Fair Oaks Pressure Washing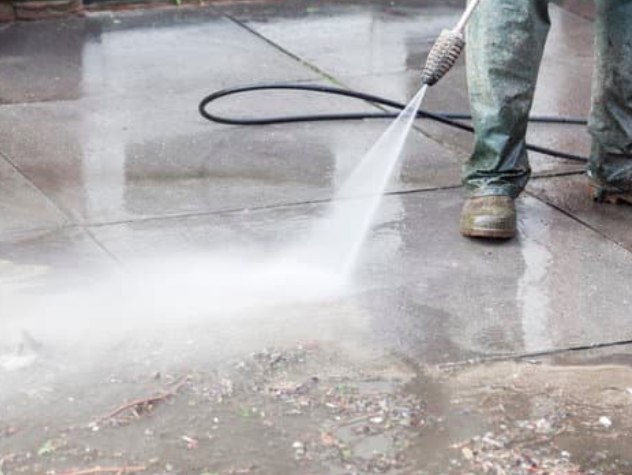 While pressure washing is a relatively simple process, it takes experience and knowledge to get the job done right. Pressure Wash Bros has been working with homeowners in the Fair Oaks area for years. We have seen firsthand how different soils react to water pressure and we know what needs to be done before, during, and after your property has been cleaned.
Our company is proud of the reputation we have built with the community and strives to uphold that standard every day. We offer several different packages to meet your needs and can provide you with any additional information needed.
Give us a call at  (916) 619-3371 to schedule your appointment with one of our experts.
Your Local Pressure Washing Professionals
Pressure Wash Bros is a provider of high-quality, professional pressure washing services in Fair Oaks, California, and surrounding areas. You can trust us to get the job done right while protecting your property from damage because we're certified and licensed. And our trained experts will take care of it with their proven expertise that ensures high standards every time they work on your property.
What are the benefits of power washing a house?
Regularly cleaning your home and property with our professional, non-toxic products prevents build-up on siding, brickwork, and stucco that can lead to peeling paint or black mold in damp climates which can be harmful to those living in the area who may suffer from allergies or asthma.
Power washing also helps remove dirt, algae stains caused by moisture collecting on surfaces like concrete sidewalks, patios, and driveways as well as leaves and other debris that accumulate over time. It will help you sell your home because it improves curb appeal and potential resale value making the outside look nicer.
How much does it cost to pressure wash a house?
We offer competitive pricing for pressure washing services that are based on the size of your property, how long it will take us to complete the job, and what you need to be done (such as roof cleaning). We also offer an "all in one" package where we'll clean everything – from gutters to fence posts. Contact us at  (916) 619-3371 to get free estimates and quotes.
What's the process for pressure washing a home?
First, we'll send out one of our experts to do an on-site estimate and quote with you about what needs to be done. Once that is complete, we set up an appointment time with you when it would work best for us. We then arrive at your property in advance so that we can begin setting everything up before making ourselves known at the agreed-upon start time. When we're finished, we tidy up any loose ends like trash pickup or leaf removal.
Our Fair Oaks Pressure Washing Services Include:
Commercial Pressure Washing
Fair Oaks residents are at risk of neglecting their commercial property. A staggering 80 percent of homeowners in the area don't clean their exterior regularly, and that can lead to serious problems such as algae buildup on buildings. When it comes time to hire a company for your next commercial pressure wash, Pressure Wash Bros should be your first choice.
Pressure Wash Bros has all the tools necessary for any job large or small, including water blasting equipment capable of removing dirt and grime from even the most difficult surfaces like brick walls and concrete slabs. We also offer free estimates so you know exactly what you're getting before we start work on your property.
Gutter Cleaning
It is crucial to keep gutters clean because they help prevent water from getting into the roof by channeling rainwater away from the foundation of a home. Gutter cleaning is often overlooked by homeowners until there's an issue that needs fixing; this can lead to costly repairs because other issues are likely going undetected in our rain gutters if they haven't been cleaned out regularly! That's why choosing a professional pressure washing company like Pressure Wash Bros is so important.
Graffiti Removal
Don't let graffiti ruin your property value! We use high-pressure water jets to remove paint without damaging surfaces underneath, making sure every inch of our customers' properties remains clean during this process. Our team will also work around plants or other items that may be on the property, as to not damage those surfaces too.
Deck & Fence Service
We offer deck and fence cleaning for those who want to maintain their deck and fence in a clean state. We power wash your decks with the most advanced equipment on the market to remove any dirt, grime, or mold. We also offer a sealant application to keep your deck looking new!
Rust Removal
Rust can damage any surface it touches and is hard to remove without special equipment that our team has access to. Using hot water in conjunction with pressure washing techniques allows us to clean rust off of all types of metal surfaces quickly and easily. This includes steel railings, aluminum siding, copper, and gutters.
Gas Station Pressure Washing
Many gas stations have grease stains for some inexplicable reason; we know because they call us up often enough about them! Our specially designed truck-mounted units are able to handle these jobs much more efficiently than typical power washers found on trucks around town.
Soft Pressure Cleaning
As an alternative to heavy-duty power washing methods like those mentioned above; soft pressure cleaning is used in delicate situations such as painting trim or glass windows. It's also often preferred by homeowners who are looking after historic houses where any scraping might do significant damage.
Hire Pressure Wash Bros
There are many reasons why residents in Fair Oaks would want to look into hiring us for their power washing needs! We offer great services at fair prices and we guarantee our workmanship with an industry-leading warranty so homeowners can worry less about problems arising after we leave. And we do it all while delivering excellent customer service so that you are always satisfied with how we work on your property and respect what's important to you as our client. We also offer a free estimate for commercial and residential pressure washing services, so contact us at  (916) 619-3371 today.