Folsom Heavy Equipment Washing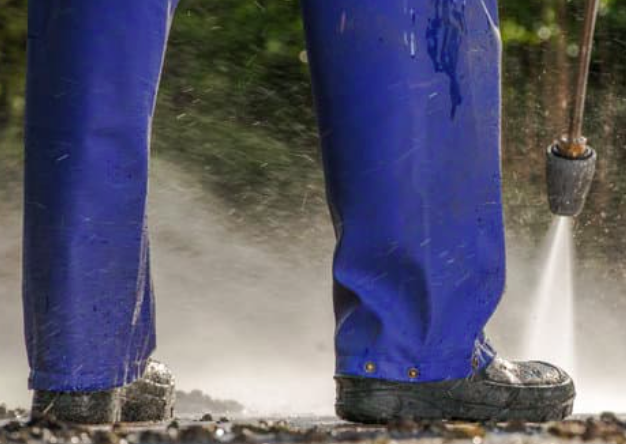 Heavy equipment is expensive. It takes a lot of time and money to maintain and care for it. You want to make sure that you're doing everything possible to keep your heavy equipment in top shape so you can get the most out of it, but who has the time?
The good news is there is Pressure Wash Bros. We have been cleaning heavy equipment for many years with pressure washing services that are safe for all types of surfaces, including concrete, metal, wood, asphalt – even plastic. And we don't just clean them; we also offer rust proofing treatments as well as machine polishing services. We'll take care of all your needs so you can focus on what matters: running your business and taking care of the people who depend on it.
If you're looking for a company that offers pressure washing and other heavy equipment cleaning services in Folsom, CA, contact Pressure Wash Bros today (916) 619-3371. We will be happy to help.
Reason Why Pressure Washing is the Best Way to Clean Heavy Equipment
Pressure washing is a safe and environmentally friendly way to clean heavy equipment. It will not damage the surface of your metal or wood, but it could remove any rust stains that have formed on the concrete area near your building. Pressure washing can also be used for machine polishing services as well as protecting surfaces from future corrosion by applying an anti-rust coat before painting over them with a protective sealant.
We use hot water mixed with chemical detergents in order to break down dirt particles on top of your asphalt, concrete, metal, or wood surface so they become easy to wash away without damaging anything else around it. We then rinse off all traces of soap residue using fresh water followed by blowing air pressure through our hose nozzle which helps dry the surface and its surroundings. This method should only be used if there is no corrosion present on any metal surfaces as this can cause damage when combined with high-pressure spraying. If you need a way to get heavy equipment cleaned, we've got you covered.
How much does it cost to pressure wash heavy equipment?
When you are looking for heavy equipment cleaning services, one of the first things to consider is how much it costs. We will always provide a free quote and without any obligation on your part before we start working. This way you can be assured that what we initially offer is accurate as well as competitive with other companies in our area for the same service. Give us a call at (916) 619-3371 to get your free estimates.
How often should heavy equipment pressure wash?
Heavy equipment should be pressure washed at least once a month. This will help to keep the heavy equipment looking great as well as protect it from any potential damage that can happen over time.
Process of Heavy Equipment Pressure Washing
Safety is always our top priority so we will make sure to have all the proper precautions in place when working. This includes keeping any flammable materials away from the area and setting up a safe zone for pedestrians and motorists, as well as notifying them of our work beforehand. We do everything by hand since it's often faster than using machines. The goal is to remove dirt, grime, grease stains with pressure washing but not to use heavy-duty cleaning chemicals that could cause damage or harm surfaces.
Once completed, your equipment should be looking great again. It might need some touch-ups on certain spots where there was rust or corrosion present before. If this is the case then you can bring it back and we will do the touch-ups. We are very concerned about protecting your equipment from any damage during our process, so if you have any concerns or queries then please don't hesitate to contact us.
Hire Pressure Wash Bros for Heavy Equipment Washing
The best way to care for your heavy equipment is by using a professional team that knows how to properly clean it without causing damage or discoloration. With Pressure Wash Bros, all of your equipment will look new again, so go ahead and get those dirt stains off the surface – you owe it to yourself because this isn't just about keeping up appearances; caring for your machines makes them last longer too!
If you need any assistance with heavy equipment cleaning and other services such as pressure washing, power washing, gutter cleaning, graffiti removal, rust removal, dumpster cleaning, gas station pressure washing, soft pressure washing, commercial pressure washing, fleet washing, driveway cleaning, roof washing, deck cleaning, and fence cleaning, contact us at (916) 619-3371. Dial now and get free estimates.