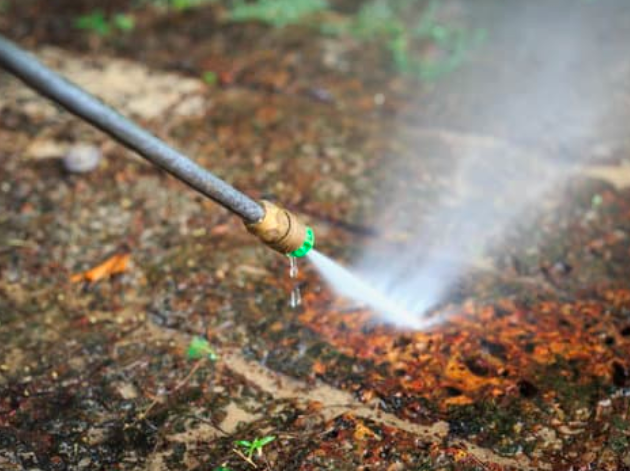 Have you ever seen a dumpster that's so dirty and disgusting, it doesn't even seem worth the effort to clean? Well, pressure washing is the answer. It is by far one of the best ways to make sure your dumpster looks new again. Dumpster cleaning is a dirty job. It's also one that you'll need to do on a semi-regular basis if you own your own business or live in an apartment complex with dumpsters for the community. Pressure Wash Bros specializes in cleaning all types of dumpsters!
For most people, pressure washing is something they only think of when it's time to clean the house. But we've found that many homeowners and business owners are looking for a way to keep their dumpsters clean. With the help of our professional team at Pressure Wash Bros, you can get your dumpster cleaned out in no time!
Residential Dumpster Cleaning
Pressure Wash Bros does residential dumpster cleaning for a lot of homeowners around the area. They offer dumpster cleaning services to residents who want their trash containers cleaned after a long time of use!
Commercial Dumpster Cleaning
Pressure Wash Bros also does commercial dumpster cleaning for businesses in the area. This includes restaurants, grocery stores, and more! What's great is that we can help with cleaning up even if you're using a roll-off container to collect your waste materials.
For those who are new to pressure washing, it's a process that involves using high-powered water jets (typically in the range of 1200-1500psi) and lances that can be directed at various angles. These powerful streams of water remove dirt and gunk quickly while also allowing you to scrub off stubborn stains with ease. This makes pressure washing the best service to clean dumpsters and other outdoor surfaces.
Contact Pressure Wash Bros
The best part of it all is that our professional pressure washing team can do the job for you in a matter of hours! We also offer affordable rates so getting your dumpster cleaned has never been easier or more cost-effective. Call Pressure Wash Bros at (916) 619-3371 for a free quote on your Folsom dumpster cleaning today!
We also offer fleet washing, graffiti removal, soft pressure washing and more. Call us now to get free estimates.