Citrus Heights Pressure Washing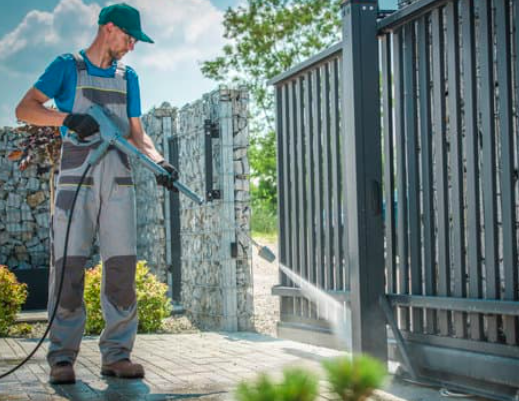 Hiring the right pressure washing company can be a difficult task, especially if you have little knowledge about what to look for in terms of quality and pricing. One way to ensure that your needs are met is by hiring Pressure Wash Bros. This company has been providing expert services for years and we are committed to ensuring that our clients are happy with the results of their work. Our team has extensive experience working on residential homes, multi-family buildings, commercial properties, and more; so no matter what type of project you need help with, we'll be able to offer a solution.
Contact one of our team experts today at  (916) 619-3371 to learn more about what we do.
What Pressure Wash Bros Does?
There are many reasons why homeowners should hire a pressure washing service such as ours from Pressure Wash Bros. We offer various services that vary in scope ranging from power washing outdoor decks and patios to pressure wash driveway and walkway cleanings. Residential customers will benefit most from our pressure washer machine which does not require any chemicals but still produces excellent results while also boosting curb appeal when we clean driveways, sidewalks, and other outdoor areas.
The Citrus Heights area is home to many residential properties with a variety of different needs which we are more than happy to oblige.
It's very important that residents in the Citrus Heights region not only keep their homes clean but also maintain an inviting exterior presence for guests or potential buyers. Our pressure wash services can help homeowners do just this while still being environmentally friendly because our power washers use fresh water and operate without any chemicals at all! We want you as clients so call us today at (916) 619-3371.
Pressure Wash Bros Services Offered in Citrus Heights, CA
Gutter Cleaning
Gutter cleaning is an important protection measure against not only structural damage but also potential health risks like mold growth in the gutter system which can lead to respiratory disease such as asthma. Gutter cleaning is a service that we offer for residential homes. We will come to your residence and remove any clogs or debris from the gutters, as well as clean them thoroughly with soapy water. Give us a call at (916) 619-3371 if you want to make sure yours are cleaned before fall hits.
Driveway Cleaning
A clean driveway is a way to bring curb appeal and style. We will come out to your property with our state-of-the-art equipment, including hot water power washers that blast dirt loose from the pavement without using any chemicals or other harmful substances in order to create that perfect driveway for you.
Power Washing
Pressure Wash Bros offers power washing services for businesses of all sizes. Our team has extensive experience with commercial pressure washers and knows how to meet each specific need at hand whether it be removing graffiti, rust removal, dumpster cleaning, or gas station pressure washing – we'll take care of you no matter what type of location you run.
Natural Pressure Washing
We also offer natural pressure washing services for residential homes. For those who are looking for a more eco-friendly, non-toxic alternative to traditional power washing – this is your perfect solution! We use low water and chemical-free soap that not only cleans off the dirt but leaves behind a fresh scent. Plus it's environmentally friendly which makes us feel good about what we do on behalf of our community.
Commercial Pressure Cleaning
Pressure Wash Bros offers commercial cleaning services as well including heavy equipment washing, driveway cleaning, roof washing, and deck cleaning. Our team has experience in all types of industries so you can rest assured that whatever type of business you run or property you own will be taken care of right away. Commercial customers can benefit greatly from our expertise as well as our ability to work within a tight schedule. We will ensure that all surfaces around their property get cleaned thoroughly so they look neat and presentable before opening back up again.
Rust Removal
Rust can accumulate on the outside of your home over time and turn into a nasty eyesore. Our pressure washing team will get rid of all that rust without much effort! Give us a call at (916) 619-3371 today if you're looking for an outstanding quality of service!
Dumpster Cleaning
Sometimes, you need to clean out your old dumpsters before they start smelling bad or attract pests. We're on it! Our experienced team will clean your dumpster out and leave it as good as new so you can start using it again. Let our professionals take care of this for you so you don't have to worry about it anymore.
Graffiti Removal
If someone has tagged up the side of your building with paint then we are here to help remove it as quickly as possible. We use special chemicals designed specifically for removing graffiti which means no harsh scrubbing is needed on your property's surface when we're done. Doing things right away prevents more damage in the future.
For more information about pressure washing services, call (916) 619-3371 now!
What is the average cost to power wash a house?
Including things like pressure washing, power washing, and gutter cleaning? Well, that will depend on the size of your house. Every project is different which means we can't give you a specific answer to that question. Our best advice would be to call us at (916) 619-3371 and we'll help determine the frequency of power washing based on your needs, budget, etc.
Choose Pressure Wash Bros Today
There are many pressure washing companies in Citrus Heights, but what makes us stand out is our attention to detail. We'll examine your property and figure out the best way to get it looking like new again. Our team of professionals will bring their own supplies, equipment, and water so you don't have to worry about a thing. Let us know what kind of pressure washing service you would like – we can help with power washing, gutter cleaning, or any other type needed.
We're fully licensed and insured. We also provide free estimates on all projects before starting work so there are no surprises when it comes time for payment.
Contact us now at (916) 619-3371 to know more about pressure washing services in Citrus Heights, California.