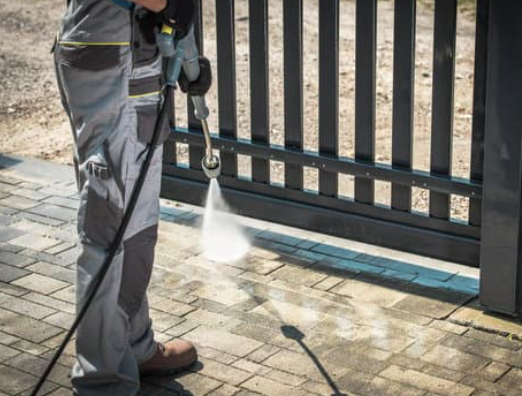 If you are looking for a pressure washing company in Lincoln, CA that is reliable and professional then Pressure Wash Bros should be your first choice. We have been in business for years and we specialize in power washing residential homes as well as commercial buildings. Our friendly team will come out to your property, do a free quote, give you an estimate on how long it will take them to complete the job, and help answer any questions or concerns you might have about our services.
If this sounds like something that interests you please feel free to contact us at  (916) 619-3371 so we can set up an appointment time for one of our experts to come out and give you a free estimate. We are happy to answer any of your questions, so please don't hesitate to contact us with what's on your mind!
What are the services we offer in Lincoln, CA?
We offer professional pressure washing services for local residents in the Lincoln area who need help cleaning their home or business property from dirt, algae, mold spores, or mildew that may accumulate over time. Our power washing experts will quickly remove all these tough stains while maintaining the integrity of surfaces like furniture, brickwork, vinyl siding, and more. Here are some of our services:
Power Washing
Power Washing is one of the most popular services we offer, which has the ability to remove dirt from a surface with high-powered water. It can be used on any type of surfaces such as wood decks or fences that need to be refreshed or power washed clean when they have become weathered by time. This service is great for maintaining your home's exterior and will make it look new again. Our team has the expertise to clean any surface on your property, including driveways, decks, sidewalks, and more. If you're in need of this service, contact us today at (916) 619-3371.
Pressure Washing
Pressure washing is another service that we offer at Pressure Wash Bros. This type of cleaning can remove dirt from a variety of surfaces such as siding, patios, or bricks in addition to removing algae growth or mildew stains. This process will help ensure that you have a healthy home with no unwanted bacteria lurking around.
Gutter Cleaning
Gutter cleaning is a service that often goes misunderstood and needs to be done regularly. Over time, gutters can become clogged with leaves and other debris which could cause water damage by allowing the rainwater to enter your home or business property through leaky roof shingles. This will not only lead to costly repairs but also risk the health of those inside as well if left untreated for an extended period of time.
Our professionals are experts in gutter cleaning. We will eliminate all blockages from your gutters so you won't have any more worries about leaks either happening on your own property or somebody else's while protecting the integrity of surfaces within its vicinity.
Graffiti Removal
Graffiti Removal is essential when you're trying to maintain an attractive appearance for your property while keeping graffiti at bay. Our experts use their advanced skillset combined with professional-grade materials to ensure top-notch results every time, no matter what type of hard surfaces you're trying to clean. This service is available for both residential and commercial clients.
Rust Removal
Rust Removal is another service that homeowners should take advantage of when they need a thorough cleaning and are struggling with rust stains or other issues on their property's surfaces. With our help, these difficult problems will be eliminated in no time.
Dumpster Cleaning
Dumpster Cleaning is a service that all homeowners should make use of – it's not just about getting rid of the trash, but also ensuring that your property stays clean and safe from hazardous materials like chemical spills or other harmful substances. Our experts will handle the complete process, including dumping out any rubbish inside the dumpster before they power wash its exterior to get rid of any grime on the surface.
Gas Station Pressure Washing
With all the oil spills and other messes that come from gas stations near you in Lincoln, CA, there's no better way to achieve thorough results than the professionals at Pressure Wash Bros. Our experts will first power wash all surfaces, removing any oil residue or dirt that could be present on them before they fuel clean the station and get rid of any smells with a deodorizing agent.
What is the best thing to clean brick?
The best way to get your bricks looking their absolute best is by pressure washing them. A light wash followed up with a power wash can really make all of the difference in how dirty or soiled they might be, and you'll find that spotlessness follows suit soon after if done correctly. It's worth it for any homeowner who wants their home to look very bright.
Is pressure washing bad for vinyl siding?
Pressure washing is a type of high-pressure water spray that can be used to clean siding, driveways, and decks. Pressure washers typically use about 700-1000psi at the nozzle which makes it ideal for removing dirt from these surfaces. However, if you have vinyl siding then there are some precautions that should be taken before employing this method of cleaning. The heat created by the scrubber or powerhead could cause discoloration in your siding surface with prolonged exposure over time so for best results, we recommend using cold water instead of hot water when doing any extensive pressure washing on vinyl up close to where the material flexes back and forth like around doors and windows.
Hire Pressure Wash Bros
For those interested in our services we can provide free estimates. No matter how big or small the job is we will have it done before you know it.
It's important to note that we also offer some extra services such as pressure washing of decks or fences. All you need to do is give us a call and let our team take care of the rest.
Contact Pressure Wash Bros today at (916) 619-3371 so we can help make your home more beautiful than ever before.