Folsom Gas Station Pressure Washing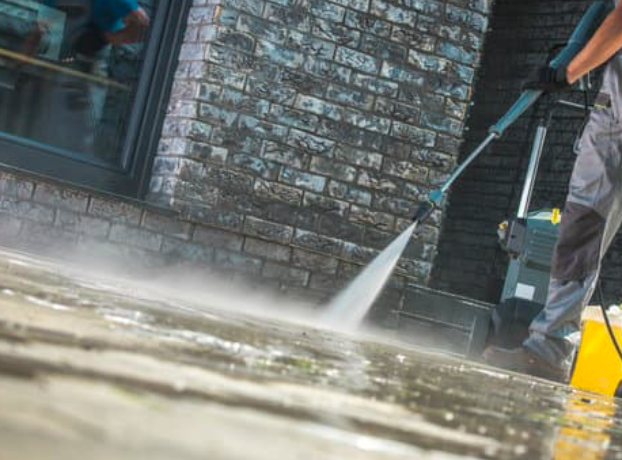 Gas stations are notoriously dirty and gross. The high traffic area means that all sorts of grime, dirt, and debris get built up over time. And if it's not being tracked in on someone's shoes from outside, then it's coming off of the bottom of a car or truck as they drive over it. Needless to say, these conditions can make for some pretty nasty blacktop! The best way to clean a gas station is by using pressure washing. Pressure washing can help remove oily soil, dirt, and grime. The intense power of water from a pressure washer helps break down these substances so they can be easily removed.
Contact Pressure Wash Bros to know more about gas station pressure washing in Folsom, CA. Dial (916) 619-3371 to get free estimates.
Keep Your Gas Station Clean and Safe
It is important to keep your gas station concrete free of any build-up. Regardless of how big or small, your business is, you need to make sure that it looks clean and professional. Pressure washing can be used in order to remove oil spills, tree sap, bird droppings, mold spores from roofs, and gutters.
Our experts can take care of any of your pressure washing needs at your gas station business. That ranges from the concrete outside to the dumpster and even the sidewalks around your building.
Oil and Grease Stains
Oil, gas, and greasy stains are the hardest to remove, and what you need is a professional who has the right tools for the job. For grease and oil, it is best to use a hot water pressure washer to really break up stains. That's why it can be so beneficial to contact Pressure Washing Bros because we have the latest in machinery to make sure that your gas station stays clean!
Gas Station Canopy Cleaning
Not only is it important to keep your concrete clean around your gas station. We also do canopy cleaning! Keep your canopy looking shiny and new, attracting more customers on the road who are looking for a quick gas tank fill-up and a snack!
Keep your gas station attracting new business and keep it safe. Give Pressure Wash Bros a call at (916) 619-3371 for a free quote today!